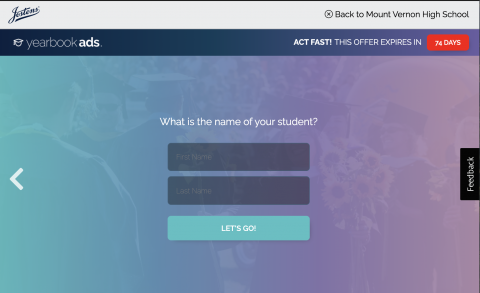 Follow the link below to design and purchase your Yearbook Senior Ad. $60 for 1/4 page and $120 for a 1/2 page ad.
Design & Purchase Yearbook Senior Ad
If you have trouble, please click the link below to email our Jostens Ad Service team or call us at 800-358-0800 (Monday-Friday 8AM-5PM CST).'
Unsure of how to submit your Senior Ad?