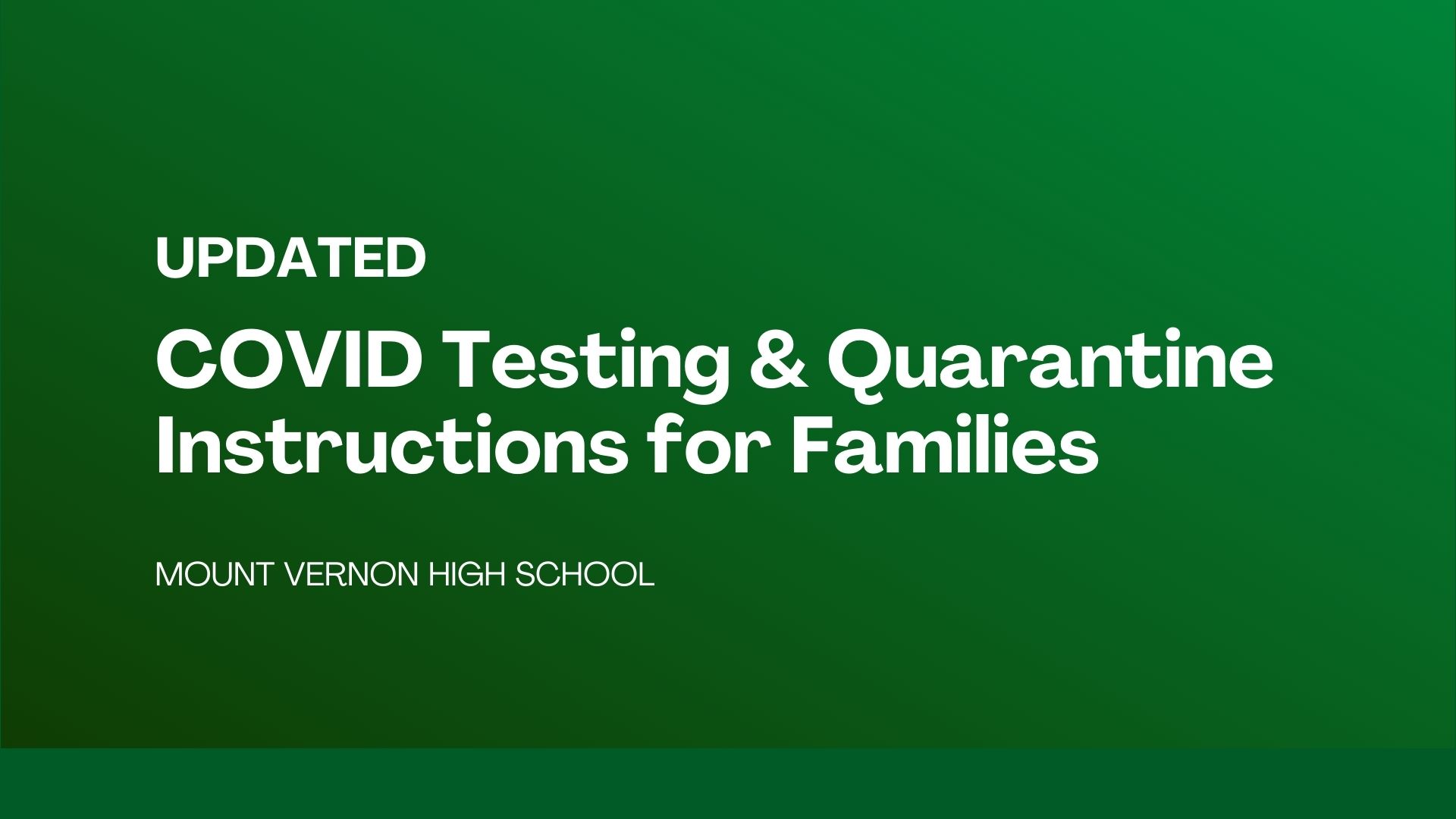 MVSD COVID-19 Instructions for Students & Staff - 1.14.22
Follow these instructions to determine when to return to school.
Please notify your school of your return date.
School staff will only return calls when necessary to determine the correct date.
Students/staff with any symptoms of cold, flu, or COVID should stay at home until they have been fever-free and feeling well for at least 24 hours without medication.

VACCINATED students/staff without symptoms may come to school after close contact or household contact with a COVID case. Visit our Symptom Watch page for details.
 




For more information regarding COVID-19 protocols at Mount Vernon High School, visit our Student Health Services Website.