The Mount Vernon High School allows student drivers to park on campus in the south parking lot and by the tennis courts if they have a parking permit. Permits are issued on a first come, first served basis. Due to construction, this year's spots are and have been limited. Those who do not have a parking permit, are not allowed to park on campus or on the neighboring city streets per city ordinance. Students without parking permits are able to park at the old YMCA parking lot, located three blocks west of campus and leave their car there during the school day (see the photo below for the location of the parking lot).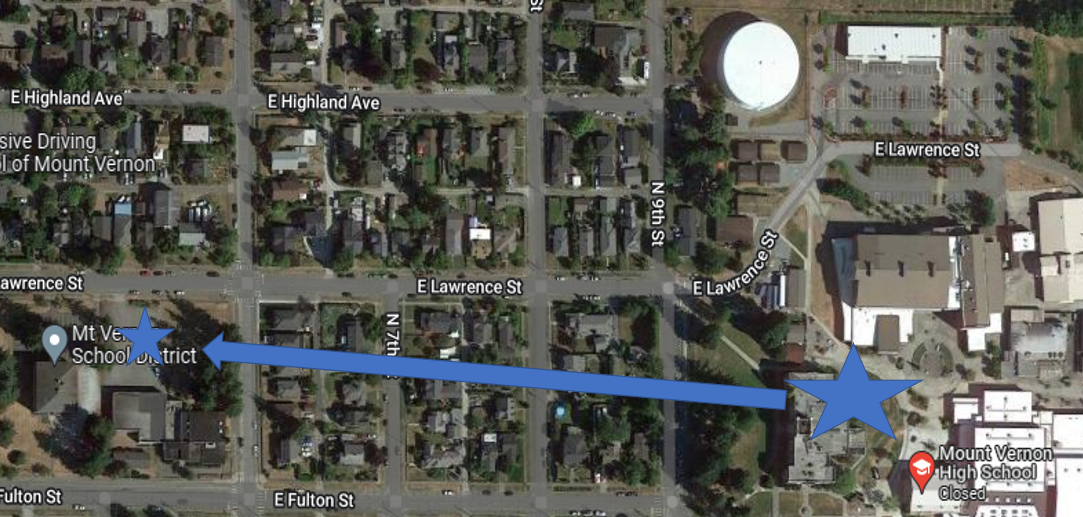 (Travel westbound from the High School on E. Lawrence Street. Turn into the parking lot on the south side of the road just west of N. 6th Street)
The MVHS student handbook outlines the consequences for parking on campus without a permit:
1st/2nd Offense: Parking ticket
3rd Offense: Parking ticket and meeting with Administrator (If needed, a parking boot can be used to identify the student)
4th Offense: Vehicle towed at the owner's expense
Beginning Monday March 7, 2022 the high school will increase their focus on this.
Please contact the Mount Vernon High School at (360) 428-6100 if you have any questions.